A delicious exotic mixed salad which is full of flavours made using A L'Olivier toasted sesame oil and passion fruit vinegar.
---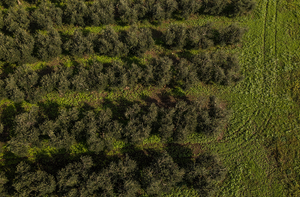 Unlike me, olive trees thrive under stress, and the lack of water is certainly causing some stress. This can create interesting nuances in the taste of the oil as when olive trees are under pressure they often direct their energy into the fruit rather than the leaves.
---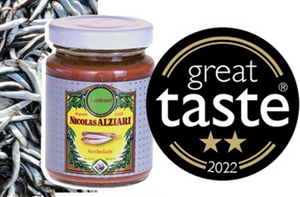 We are delighted that Alzari's Anchoiade has been awarded two stars in 2022 Great Taste Award. 
---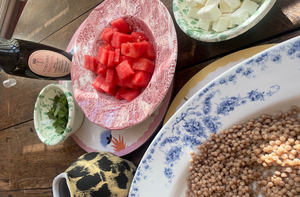 This salad is perfect for the Summer. Light and refreshing and very simple. 
Simply mix together the cous cous, watermelon, feta, torn mint in a bowl. Separately, create a dressing with the rose oil, pomegranate molasses and sumac. Season with salt and pepper to taste. 
---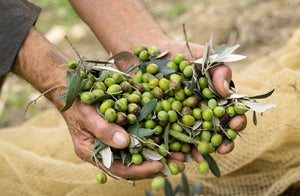 The Frescobaldi's are committed to sustainability and since 2012 their estates have received the AgriQualita certification from the Region of Tuscany which ensures that the sustainable farming techniques which they use are compatible with the protection of the natural environment.