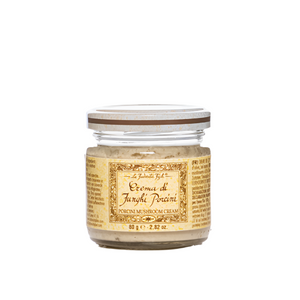 La Favorita Live
Crema di Funghi Porcini
Regular price
£6.90
£0.00
Unit price
per
Based in the Northern Italian town of Cuneo, Piedmont, La Favorita Fish started making their delicious pastes and sauces just after the end of the Second World War. Today, they are making them in much the same way as they were back then—using only the finest Italian ingredients, and never any additives or colouring agents. 
A wild porcini mushroom paste, which is wonderful added to a mushroom risotto to intensify the flavours - mix in alongside a knob of butter and leave to stand for a few minutes before serving with freshly-grated parmesan. Alternatively rub under the skin of a chicken before roasting or in a breast with butter as a take on chicken Kiev. 
Ingredients: Mushrooms boletus edulis 65%, olive oil, sea salt, vinegar. Acidity correcting agent.
---