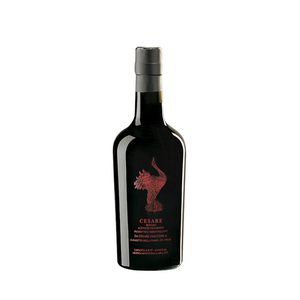 Cesare
Cesare Red Wine Vinegar
Regular price
£24.95
£0.00
Unit price
per
Chef, artist and vinegar maker Cesare Giaccone began producing vinegar for his restaurant in the mid-seventies. His son, Oscar, has followed in his footsteps, and it is he now who turns the best wines from local producers into these wonderful vinegars, by decanting the wines into barrels of mulberry, oak and cherry trees. 
The red wine vinegar is made by the acetifcation of a carefully selected mixture of red wines from Langhe. Pungent and delicate, it is incredibly smooth and can be used to dress simple green salads, or as a seasoning in stews and soups. 
The vinegars are completely natural products with no additives. Sediment may occur and occasionally a mother will form. 
---